Products We Offer
McDurmon – Donovan – Attwell – QuickSilver – Sierra
Keeping Your Boat Afloat: Quality Mechanics – Marine Tech
Marine Tech mechanics are equipped with the latest tools and technology to ensure they can do repairs quickly and efficiently. With their fast response times and high levels of skill, you can get back out on the water as soon as possible without having to worry about your vessel needing repairs soon after. so you can spend more time enjoying the water.
Marine Tech offers multiple lines of docks & lifts to fit your lakefront. Our high-quality products are made to last, providing a strong foundation for your boat or other watercraft. With our innovative designs, you can trust that Marine Tech will provide you with the best in watercraft support products. Whether you're looking for a simple dock, hoist, or something more complex, Marine Tech has something to fit your needs.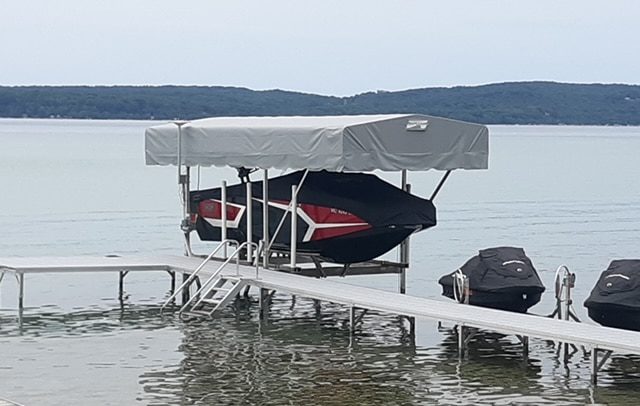 Marine Tech provides customers with the highest quality boat maintenance services so that you can enjoy the beautiful waters of northern Michigan all summer. With Marine Tech, your boat is properly maintained for optimal performance and safety on the lake, allowing you to make the most out of every day on the water. From general maintenance, to repairs, winterizing, spring starts, and storage, Marine Tech is committed to helping our customers get the most out of their boats so they can enjoy a fantastic summer on northern Michigan's lakes and rivers.
Established in 2013, Marine Tech is a family-owned full-service Marina located in Benzonia, Michigan. Our commitment to personalized service and quality boating products has made us a trusted name in the local community. As a customer at Marine Tech, you're not just purchasing a boat or having repairs done, you're joining a family of marine enthusiasts who value the joy of life on the water.
Offical Dealer of Brands You Love